18 mars 2018
La machine à Ivan rêve-t-elle d'un agneau mécanique ?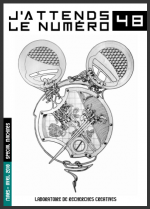 Ma contribution machinale ... sera pour un démontage du temps !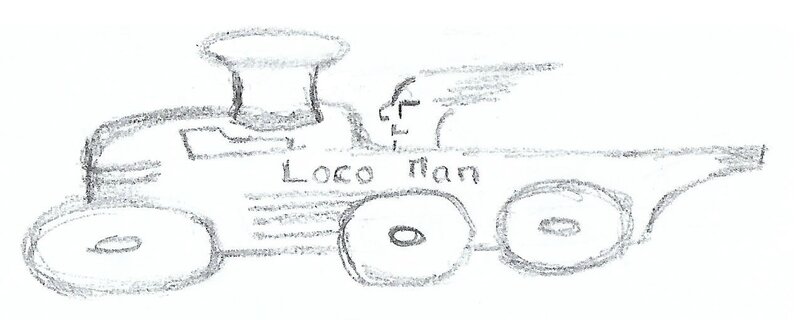 Autres contributions à la machine :

La machine à écrire (quand écrire n'est plus une question d'écriture)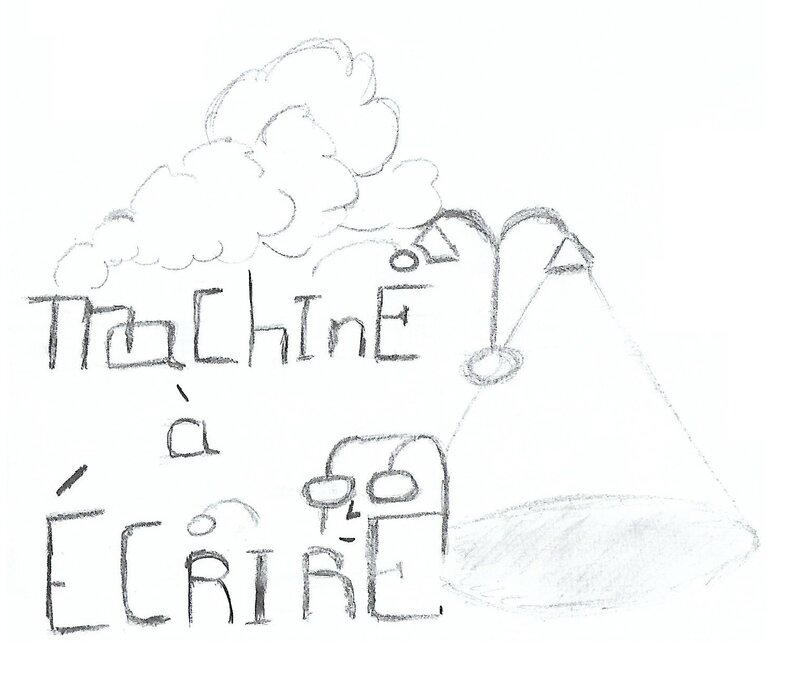 Vieux machin (et la menuiserie fut...)
La machinerie (une composition ouvrière)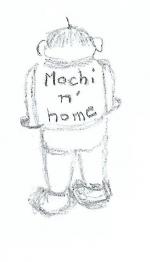 Si vous souhaitez avoir l'ensemble des nouvelles "La Machinerie" Machinez Là
11 mars 2018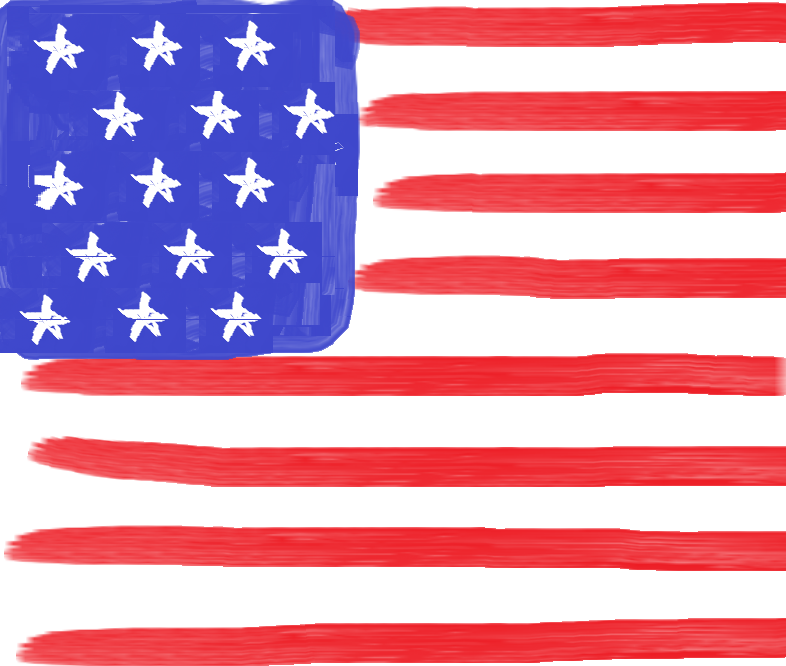 Je ne vous remercie pas Monsieur l'Américain, venu me distraire dans mon écriture quotidienne avec votre visite impromptue !
Car voilà toute l'affaire : A cause de votre visite, j'ai relu ce que j'avais écrit en 2013. Le 15 mars pour être précis. Insatisfait, il m'a fallu reprendre cette poésie z'avec un « s » !
Alors je vous propose, ami américain, s'il vous venait à passer une nouvelle fois dans nos contrées, à revisiter la page de mon blog…
Sans rancune, l'ami…
03 mars 2018
Last part
I hope you enjoy this English text. I've worked hard just to arrive at this kind of result. English is so difficult for a stupid French man who never listened when the teacher was in front of him. So sorry, Miss "Who Are You?"…
---
02 mars 2018
Fifth part
White train, white track. And the machine lost control. We were all like a material, one by one, scrutinized by an other you. He looked at us just as the enemy. Worried, we lost our way, we lost our mind and the Big Watching came. This British man with a bowler hat walked through the wall, between the bricks, he was the brick. I swear his eyes were on me, inside me, I became one of his eyes.
Before this transformation I have had the pleasant moment to dinner with Charles Dickens and Samuel Butler in a dog-legged thoroughfare pub: the Lamb and Flag. We ordered a fish and chips, we greeted each other, then we chewed in silence. By the window a child looked at a young woman. And the girl, was like she had to keep an eye on this scallywag, to verify he was happy. And he was. After, Mister Dickens and Mister Butler gave me advice, but I'd rather keep it to myself.
In the courtyard, two barrels on the pavement, a lovely girl unveiling its legs, smiling at a picture. Who was the subject, she or me? The photographer knows the response. But where was he gone? In which borough? Keeping on the picture myself and all he caught.
Over Covent Garden a heavy sky, sometimes a so sharp wind. By the arch the flowers played the act one of A Midsummer Night's Dream. So, we stayed a while then we ran to our train. And it was the end of London! The maiden was blown away by the tide. The little scallywag, was devoured by the giant. Mister and Mrs Smith lost their hat. Why did we need this movement, and this fear? For nothing I hope. And the train ran through the dark night. Stars had been switched off. Only the universe seemed quiet, ignoring what was generated. But did he know this information? I'm not sure. And the train ran through the dead line. The first arrived, will smile at the last one and will embrace him. If the weather is kind, he will pick flowers from the ground, near the statue. That one who thinks loudly, sitting on a mountain's rock…
That's all folks!
01 mars 2018
Fourth part
Hyde Park, a white land, trees and nothing else. Some people was walking through the wind. Three husky appeared between maples and oaks. No sledge, because we weren't in Russia neither near the North Pole. That time, it was colder in London than in the North Pole. Incredible! On the lake, ducks tried to climb the ice. Happy underground, I loved you, in your arms, it was warm welcome, and I was near to fall asleep.
In my dream, the princess and the unicorn came to me. They whispered to my ears some magical words. Then suddenly the lovely landscape, one more time, rose in front of me. Alone, amid the mist covered mountains, I forget my way. In the medieval stairs, climbing nowhere, I understood my body wasn't mine. Then my spirit flew over the battlement to meet the May-Queen. In the middle of the jewelleries I could see the glasses, thousands of glasses, more than I ever seen, a bustle in a hedgerow more than I ever heard. And this woman, lying in front of me, reappeared to unveil myself in my mind. She took my hand to bring me up to the place where my friends was waiting for me.
Too much beer is too much… just good for a headache… and a maiden on the shore saying goodbye!
That's all folks for today…
---
28 février 2018
Third part
The morning was sunny; a lot of light, just the moment to buy pastries. After a while, we took the underground, then surprise: snow, freezing and… sun. One or two degrees below zero, but a lovely sun. Westminster, the Parliament, half cloudy, half sunny. An unpleasant guest: the wind, a cold and dry wind who eats your nose after making crying your eyes.
It was around twelve in the morning, we ate something in a warm place. After our coffee and dessert, we left the restaurant. And the world disappeared, a thick fog has swallowed the City, and the bridge, and us and the people. The adventure was so strange like a fantasy tale. Then suddenly the snow covered the town with a lovely white coat. Lovely but only when the sun came back. Before, the blizzard stole our ears and delivering ice instead. Then the space was square, and hypothetic, the colours exploded. A metal man opened his arms for a hug. Nothing appeared in a blank picture, all destructured, point by. And we took a glance at the space, it was a slippery surface, then one of us, fell on the floor. It was the floor of the Tate Museum.
Only after a drink, the sky turned blue and the sun appeared at the right place. From the painting, was born the false Shakespeare Theatre, the London Bridge and the one with the towers.
Happily, the world came back home…
Finally, a last information: in the Tate Museum was an exhibition out of order. But the board giving the information was in the square who delimited the work of art. Where did begin the art and when did it finish? Because the exhibition gathered a lot of people, who thought all was ok! And the museum attendant explained that really, the exhibition was out of order. Did the museum attendant belong to the work of art?
That's all folks for today…
Second part
One more time, so sorry about my poor English!
So stupid, I'm so stupid. Why? Could you ask. Because, I forget my smartphone! Also, no pictures to put on to describe my travel. But, it is possible that it was my destiny. Far from the city, from my city, no connection with the world, my world.
Yesterday, so cold. Snow and blizzard. Not a lot, but it penetrated inside the body. Travelling by train, was a disappointment, because, the seats were uncomfortable. 'Try to sleep and lose your neck' would be a good slogan. And, finally, this condition was a good thing, because I slept very well during the night. Thanks to the SNCF.
Around Piccadilly Circus, some guys dancing, or playing guitar, by 0° Celsius! Be an artist is hard work…
After a walk, we founded an English bar, a really English bar. After a good Guinness, we get out for an Italian meal. Pleasant surprise, the menu was written in Italian. I was returning at home.
Before the Guinness, we took a look à the National Gallery. And sometimes, I was not so far from home too. Around the 'Bords de Seine' with my friends, the impressionists. And arriving Turner. So English, so bright. Sky absorbed the details of the landscape. One time, it was like an Edgar Allan Poe novel! I was here for Turner. No disappointment. But the real emotion was given by this little girl, with his knitting's bag. So beautiful. And I finished my travel by the Caravaggio. No comment!
May be, I must speak about this other girl, we had seen his back, only his back, in his house, a lot of black and white. I was thinking that at one moment or another one, I must return…
That's all folks for today…
25 février 2018
First part
So, today, I change my mind. Because tomorrow, we will go to London.
The town I discovered when I was younger, twelve or fourteen, may be more.
But before telling my story, I hope all the English men, will forgive me for my poor language.
And it's the subject of the beginning of this story, my first travel to magnify town. Holy dictionary! I've made a mistake… not "magnify" but "magnificent".
When I travelled for the first time, only one thing interested me, speak French, and the girls, indeed. And now, I'm trying to explain, with my bad English that I will go to London!
But one thing was important, tomorrow will be "Back to the future…"
That's all folks for today...
---
09 février 2018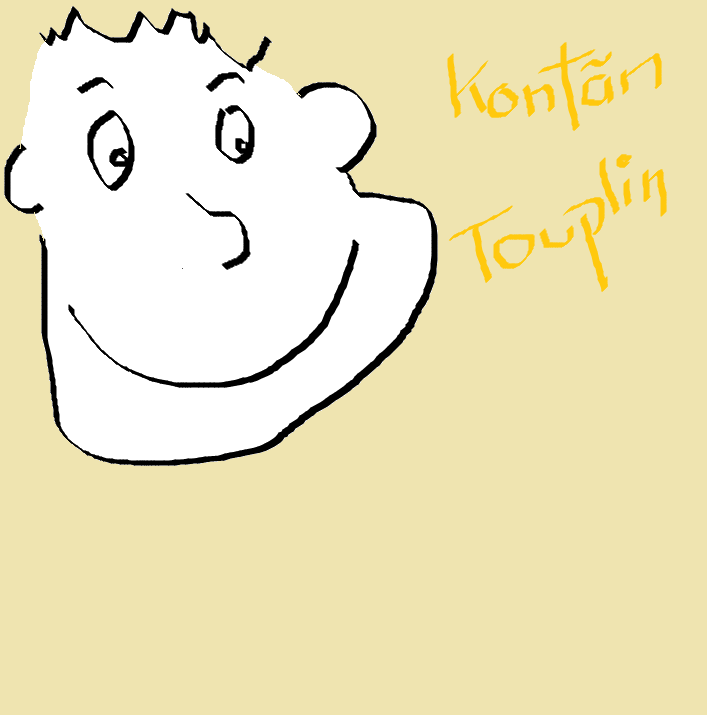 Je suis content, voilà, tout est dit. Je viens de terminer mon récit, une quinzaine de pages. Il y a encore du travail, mais je ne suis pas peu fier. Dehors, la température avoisine les -2, le macadam brille comme scintillerait une piste de danse. Au moins il y a deux bonnes heures, quand je suis sorti dehors pour me débarrasser de ces maudits détritus qui encombraient la cuisine. Maudits, je ne devrais pas dire cela, car ils ne sont que le reflet de mes habitudes de consommateur non éclairé. Une bouteille de bière de Noël, un paquet de cookies à la noisette, une barquette de nems tout prêts acheter en grande surface, des vieux journaux datant de… hier ! Bref le quotidien d'un habitant qui vit dans un pays riche et consomme de tout, y compris une quantité d'énergie considérable afin de mettre en ligne ce texte qui dit juste que je suis content de moi avec mon petit récit de quinze pages. Voilà, c'est tout.
Ah non, une dernière chose, une bise à toute la communauté, sans exception, c'est comme ça. Quand on écrit, on peut tout se permettre, y compris d'être heureux…
---
25 janvier 2018
Ivan a le bleu à l'œil...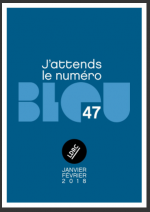 Et moi, me direz-vous ? J'ai le bleu à l'âme...

En mon âme en conscience je vois le "bleu de tes yeux..."

... et dans le bocal, je puise "la matière bleue" !